Commercial Snow Removal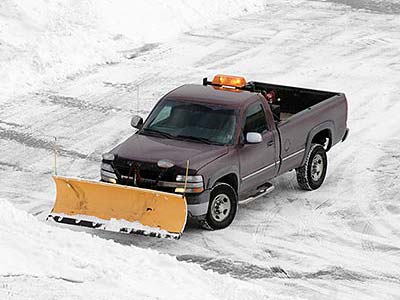 Commercial snow removal is a must-have in Illinois. A snowstorm can bring your business to a halt while also making it difficult for your staff to reach the office. Timely and proper snow removal is also essential from the perspective of preventing potential injuries on your property. There are many reasons why you need reliable, professional snow management services in New Lenox, IL. At Statements In Stone, we are a full-service landscaping company that allows us to provide the kind of commercial snow removal services that are hard to find elsewhere.
Why Choose Us?
We are licensed, insured, and experienced in providing commercial snow plowing, shoveling, salting, and snow relocation services in the greater Chicagoland area. Some of the key factors that differentiate our services include:
Our snow removal services are available 24/7
Our radio dispatch system ensures a quick response
Our commercial-grade equipment allows us to designate the right resources for each location based on complexity and scale
We take all safety measures to prevent the risk of slip and fall
Our commercial snow removal services are offered at a fair price.
Our Snow Removal Services
We provide comprehensive snow removal services, catering to the needs of businesses of all sizes. Some of the commercial properties we regularly serve in the region include:
Retail stores
Hospitals
Civic buildings
Homeowners associations
Business parks
Industrial centers
Warehouses
And more. We have a large fleet of snow removal equipment that includes plow trucks, salt spreaders, and loaders. Our crew can remove snow and ice from walkways, paths, and sidewalks and provide ice-melting services to keep your walking surfaces safe. We can also take care of the snow and ice, transporting it away from your property. Our experienced staff can respond quickly to service requests even in severe weather conditions.
At Statements In Stone, we are dedicated to providing the best services and experience to our clients with our efficient, reliable, and safe services. We follow a proactive approach to snow and ice management. Our team comprises professionals with decades of industry experience. Our ability to provide excellent services comes from the experience and training of our experts. We have over 25 years of industry experience and as landscaping professionals, we bring an advanced level of insight into the snow removal service. Whether you need immediate snow removal services or want to sign-up for our service, feel free to contact us at 708-534-8780 or send us a message.
We Provide Services to the Following Cities, Towns and surrounding areas in IL:
Contact Us for a Free Estimate