Landscaping & Landscape Lighting in Shorewood, IL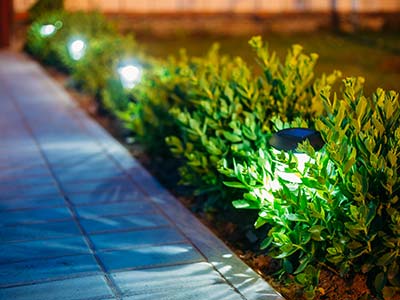 Statements in Stone, Inc. can help make your house seem more like a home by creating a new interior or outdoor living space. Create lasting happy memories while relaxing, recharging, and having a good time in your own little paradise. Putting money into improving your house will yield outstanding rewards over the long term.
Landscaping
Located in Shorewood, Illinois, we provide a wide range of landscaping services. We have the experience and knowledge to help you bring your outdoor space ideas to life. To ensure that our clients are delighted with their projects before we begin, we provide them with a complimentary consultation and a 3D design. We get that you want to design beautiful and functional outdoor areas.
We bring in landscape architects since they are trained to craft beautiful plans just for you. We begin construction when you and your client have settled on every detail of your project. We only use the best mason contractors and installers. We use on-site supervisors at each project phase to ensure smooth sailing.
Pavers, stonework, top-tier plants, and fresh lawns are just some of the things we can do for you. Building using sustainable resources and techniques is a top priority for us. Using this method, we can create outdoor areas for our customers that are both aesthetically pleasing and functional. A well-rounded landscape or yard combines hardscapes with softscape elements, which we can help you create. Our goal is to design beautiful and environmentally responsible landscapes for our customers.
Both modest residential gardens and large commercial patios are within the scope of our experienced designers. Our company can design and construct a wide variety of landscape elements, including water features, attractive rock projects, brick structures, masonry, stone retaining walls, garden steps, flowerbeds, and other suitable landscapes. We only use products and services that meet strict criteria for excellence in these categories. It ensures that our clients always get a good return on their investment, no matter how big or little their landscaping job is.
Landscape Lighting
The exterior of a property is its first impression, so, why leave it in the dark? As more and more homeowners and business owners learn the benefits of landscape lighting, the trend is expected to continue. The proper exterior lighting can boost your outdoor spaces' functionality, safety, and curb appeal.
From simple setups to complex installations, we've got you covered. Choose from various styles to instantly elevate the look of your outdoor space to something more refined, cozy, or ethereal. Make your boring backyard the envy of the neighborhood. We have the tools you need to make stunning use of light and shadow to draw attention to the most exciting parts of your scene.
The value and desirability of your property will increase thanks to the enhancement of the exterior with elegant illumination. Second, we assist in providing steady, low-voltage lighting to all these areas, which can make your home safer at night. We offer no-cost consultations to help you figure out what lighting setup will work best for your needs.
First, we comprehensively analyze your property and consider your feedback as we develop a tailor-made plan to make your house stand out. We handle the installations securely and professionally using only the highest-quality outdoor lighting materials and fixtures available on the market. If you want first-rate outdoor lighting installations, you can count on our knowledgeable and hardworking staff to deliver.
If you are looking for high-grade landscaping and landscape lighting Shorewood, IL solution, please call Statements in Stone, Inc. at 708-534-8780 or send us your queries through this Contact Us form, and we will call you back soon to discuss details.
We Provide Services to the Following Cities, Towns and surrounding areas in IL:
Contact Us for a Free Estimate